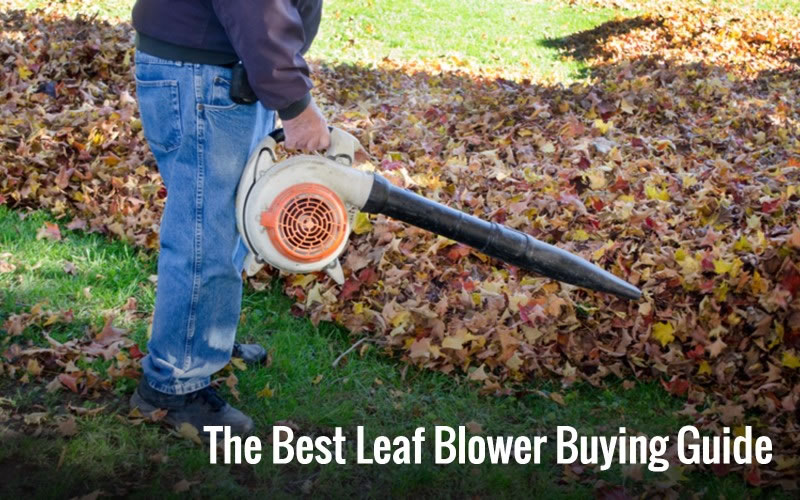 Fall is officially here and while everyone is oohing and aahing over the leaves changing color I'm ranting and raving because there are piles of them in my front yard. Don't get me wrong, they do look pretty, but only if you don't have to clean them up.
That's why while everyone's talking about how magical the trees look you should be looking for something magical to get them off your property, like a leaf blower or vacuum. To help you find the right one for you I've compiled this in-depth review, featuring the best leaf blower and vacuum. I will tell you what to look for, break down the features and prices and tell you what consumers are saying so you can pick the best one and put a little magic back in your life.
Top 5 Leaf Blowers Comparison 2020: Which one is the Best?
Ok, here comes the fun part: choosing a leaf blower. These are the top 5 blowers on the market, with each one offering something different in terms of features and price:
Sleek and streamlined, this blower is well worth the price tag with its concentrated, concise air flow. It works great in areas big and small. Great for smaller individuals, the Worx Air is full of great features, including: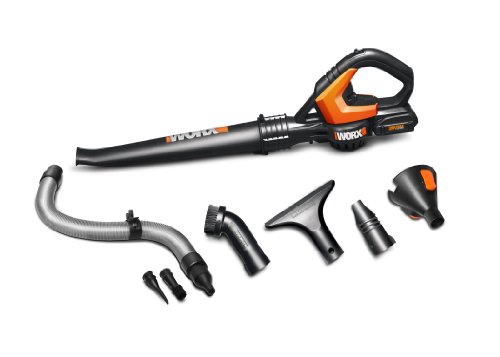 • Cordless: no cords and a 20-volt MAX Lithium battery means you can go for miles blowing away leaves, dirt and more without stopping.
• Multiple Attachments: it has 8 different attachments, including multiple tubes and brushes to do a wide array of jobs around your house. Besides removing leaves you can also clean patio cushions, eliminate spider-webs or dust from filters. The tubes and nozzles also help you reach hard or awkward areas and angles.
• Ultra-Light: The unit is under 6 pounds, making it comfortable for men, women and the elderly to wear.
Although it is a bit more expensive than the other models it is more than worth it thanks to its power and ability to handle a myriad of tasks. Consumers are giving it 5 stars and say it is a "Godsend" and "makes cleaning around houses and decks super easy". My top choice as best leaf blower and vacuum based on versatility and price.
At just under $70 the BV6600 is ideal for multiple spaces in smaller yards. Among its most impressive features are: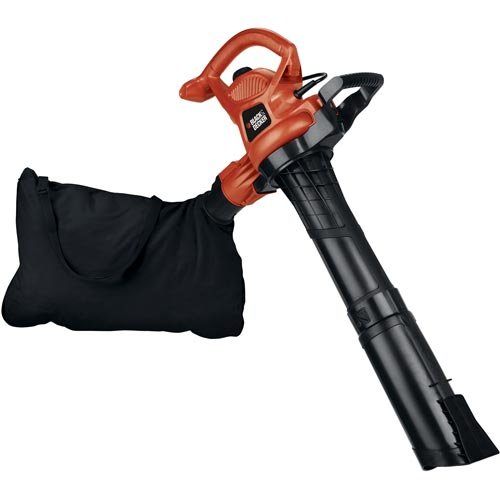 • 3 machines in 1: Since
it's a leaf blower, vacuum and mulcher
you can get rid of leaves, suck them up and grind them down without hassle. The machine switches from one to the other seamlessly, saving you time and energy.
• Speed Control: this machine has 2 speed selections to break up and loosen the most stubborn debris and with a motor that churns out 250 mph air stream you are guaranteed to quickly clean large areas.
• Superior Mulching: The Black & Decker can mulch down 16 bags into 1, meaning less trips to empty the bag and cutting cleaning time in half.
It works best on smaller areas, but unless you own a farm it should get the job done. Shoppers raved at its "superior mulching capabilities" and say it's "nice and easy to use".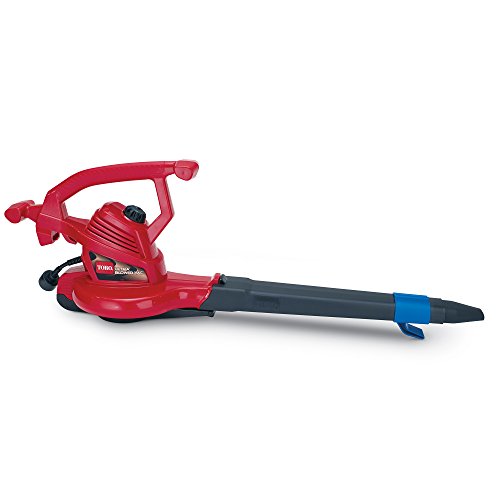 Powerful and durable, the Toro 51619 is a steal and a great fit for large and small yards. This machine offers:
• Power: With an air-stream of up to 250 mph and multiple blower inserts this machine can clear gutters, blast stuck leaves and eliminate debris fast and easy.
• Vacuum/mulcher: Even more impressive is the vacuum and mulcher features, which reduces leaves and debris so more fits in the bag.
Although it is corded, it reaches over 100 feet and can be used with an extension cord, so it can literally go just about anywhere. Consumers agree, saying this blower is: "very handy" and "heaven sent". One shopper, Michael, noted that it "works better than advertised — I use it to clear my backyard, patio, driveway, it even knocks spider-webs off the house and garage walls!"
The Hitachi RB24EAP comes in about $130, but is worth every penny, as it is packed with power and features to make cleaning around your home a snap. Let's see what it offers: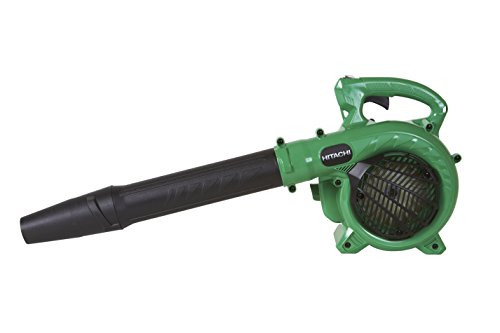 • Gas powered: Since it runs on gas there are no limits on where you can go and it runs longer than your typical cordless electric models.
• Clean Energy: The powerful 1.13 horsepower motor has PureFire technology. That means it reduces fumes and is better for the environment while delivering powerful bursts of air to clear any part of the house.
Shoppers are thrilled with it, commenting on how "powerful, yet light" it is and it's "high-capacity" to clean fast and efficiently.
Since it is gas powered it is a bit loud and if you have kids you need to be careful where you store the gas, but it can easily be locked or stored away so it's safe to have.
One of the strongest machines on the list, the Makita BHX2500CA is also the most expensive one, but you really get a lot for your money. Among its best features are: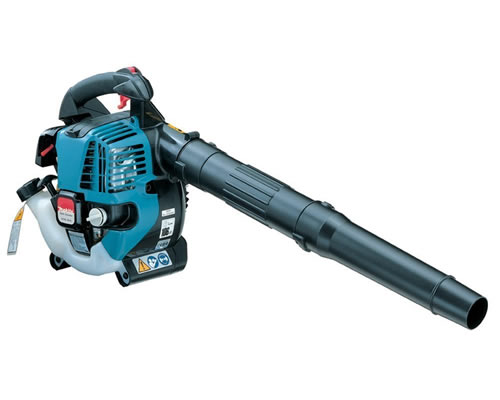 • Commercial Gas Engine: The 24.5 cc 4-stroke commercial engine can loosen and eliminate the most stubborn leaves, branches and other debris in a snap. It's also great for blasting stuck leaves out of gutters and drains, eliminating the threat of clogging.
• Compact/Quiet: Lighter than most other gas models at just over 9 pounds, it is surprisingly quiet and easy to wear no matter how far you go.
• Cruise Control: The cruise control option saves gas and lengthens the time it can be used.
The Makita is an investment more than $200, but it will last you for years and handle anything you need done. Shoppers absolutely love it, saying it is "worth the price tag" with all it does and "works perfect" every time you use it.
How To Choose A Leaf Blower
There are several factors that go into choosing a leaf blower that you need to consider before buying: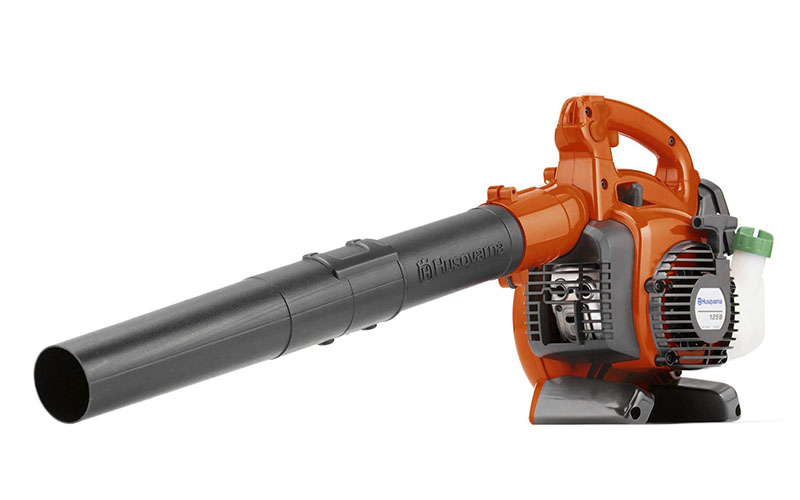 • Machine size/style: There are 2 types of machines, ones you wear and ones you push. Many models are worn over the shoulder or like a backpack, so you need a machine you can wear comfortably if you choose that style. If you get one that is too big you will end up not using it because it is awkward and heavy or even hurt yourself.
If you opt for a wheel or push style you still need to consider weight. If it is a struggle to push that defeats the purpose and can also cause injury.
• Gas vs Electric: Leaf blowers come in gas or electric, which is an important consideration depending on where you live. You should check to make sure gas blowers are permitted in your area if you are thinking about one. In general gas blowers are more powerful and generally cordless, but can be a bit noisier, so weigh your options.
• Power: Size and power are NOT the same. A small machine can blast even the most stubborn leaves or branches, so you need to look at the motor to make sure it puts out enough force for what you need.
• Features: Not all leaf blowers are created equal. Every model has something different to offer, which is why you need to understand what you're looking for. For instance, some have speed controls, great for cleaning multiple areas or blasting gutter. Others can mulch, a big plus if you like to keep green. The features and extras make a big difference, so pay attention.
Top Leaf Blower Buying Tips
Before you choose one of these models, here are some buying tips:
• Buy based on need, not want: You may like the bigger machines but if you have a small yard or don't need to use it a lot then don't go overboard and pay for features you'll never use.
• Safety features: Easy to use on off/switches and stability should both be factors when buying a machine.
• Compatibility: Choose a unit that works well with you. If you can't work it properly it is not going to do you any good.
• Quality over Price: There are plenty of affordable models that are well-made. Don't skimp just to save because the machine will break down quicker and you'll end up spending more continuously buying new models.
What to Consider When Buying One
Now that you know the different options you need to think about what you want it to do. Raking leaves and debris can be time consuming and draining (not to mention a killer on your hands), so ideally you want a blower that eliminates all that. Here's what to look for:
Comfort: You want a model that is comfortable to grip (no more blisters) and easy to move with.
Convenience: Some machines need to be plugged in when in use so if you have a big yard or a lot of trees a cord can get tangled on you may want to consider a cord-free model. It may cost more but the extra money is worth if it makes your life easier.
Property size: Do you have a small front yard? A front and backyard? Maybe you have no yard, just a tree-lined walkway. The area you need to keep clean is one of the main factors in deciding on what machine to get. You want to make sure you get a model that fits the size of the job- you don't want a 20-minute job to take 3 hours (that is the opposite of magic).
Why A Leaf Blower Is A Smart Buy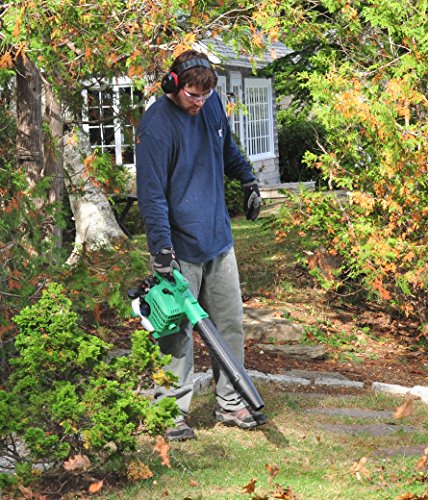 Buying a leaf blower isn't about convenience, it's about necessity. Removing fallen leaves, branches and other debris is more than just a nuisance: it can cause damage to you and your property. Leaves can clog gutters, make walkways slippery when wet and damage the outside of your home.
Cleaning them can harm you by putting a strain on your lower back and shoulders from all the bending and lifting and irritating your hands. Not to mention it can be dangerous lifting debris with your hands.
Investing in a leaf blower helps combat these issues. It makes removing leaves easy and safe, minimizing the risk of injury. They are gentle on your hands, speed up the cleaning process and limit how much bending you do. For older people this is especially important and makes what is a trying chore bearable for them. Quick and efficient, they make cleaning your yard feel more like a hobby than a job (now THAT'S magic!).
As you can see a lot of thought and consideration goes into choosing a leaf blower, so research is the key. You want substance over flash as these units pack a lot of power to get the job done. They are a dream for property owners because they help keep homes clean and safe without all the hassle associated with raking leaves and removing debris. It makes it simple for you to maintain your property, making a dreaded task not just bearable, but pleasant.
I chose the Worx Air as the best leaf blower and vacuum of the group due to its outstanding performance and budget-friendly price. It delivers on all levels making it a real value for consumers, but the other models are just as good. Each offers quality performance that is above the competition and will give you everything you need at a good price. If you're looking for a great leaf blower and vacuum now is the perfect time to get one and put a little magic back in your life.